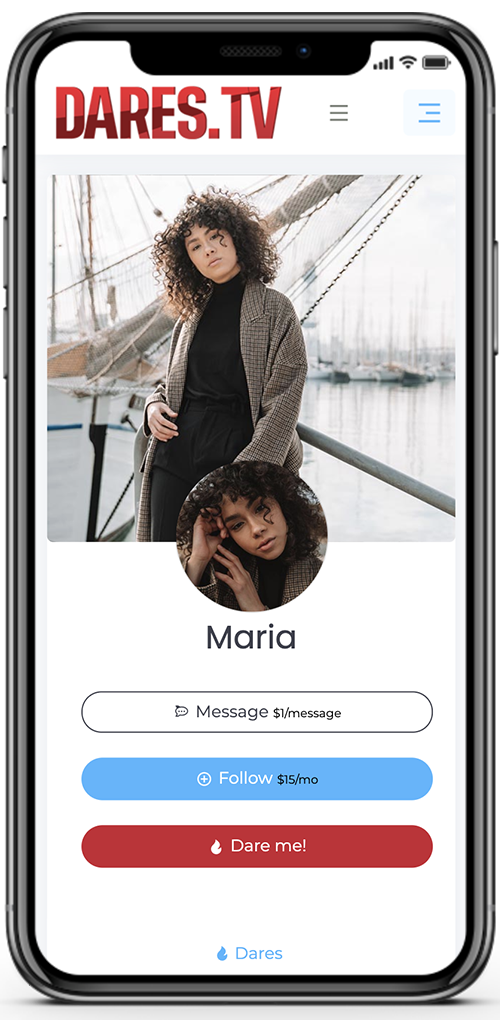 Daring. Provocative. Fun.
Get paid for the content you create. You have full control over all dares.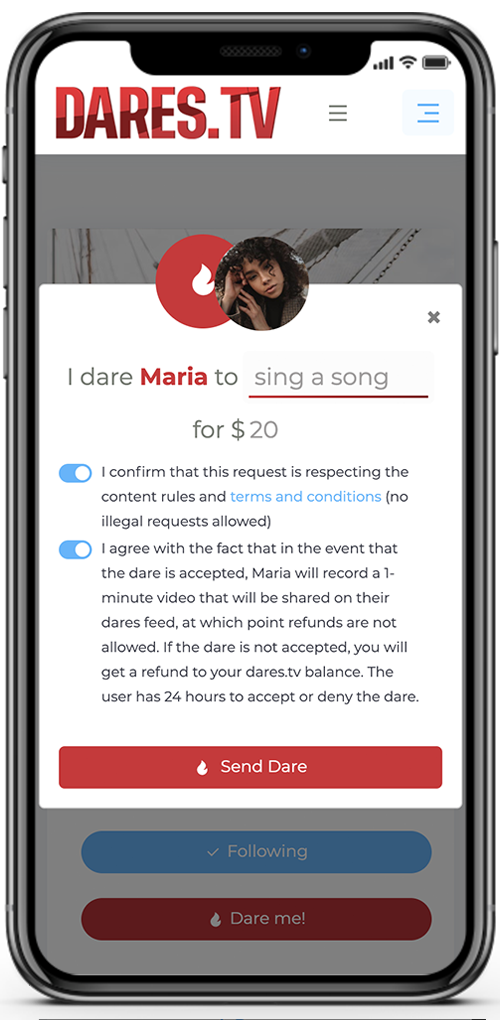 Engage with your fans in a new way
Accept and perform paid dares from your fans as easy and fun as it sounds!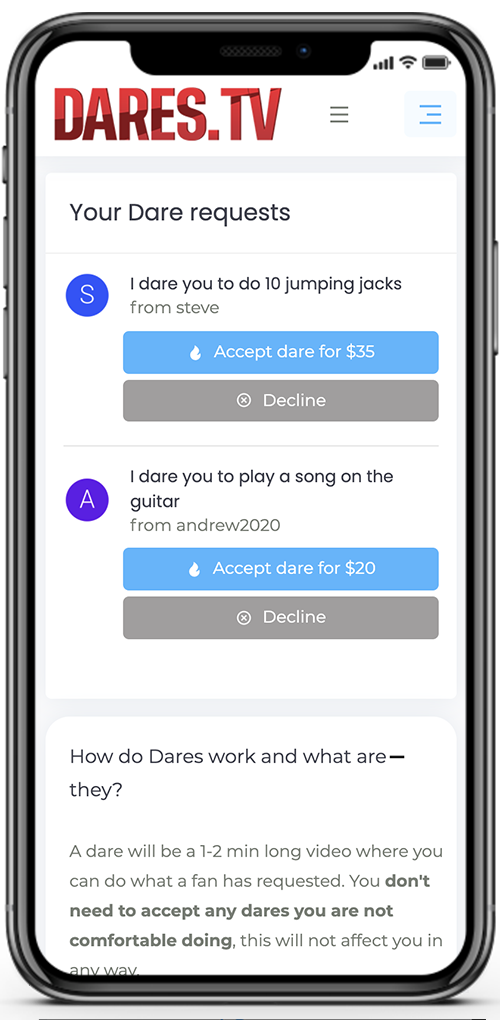 Accept Dares & Get Paid Bi-Weekly
You are in control of your content. For payout we support Paxum, CosmoPayment, Check or Bank transfers.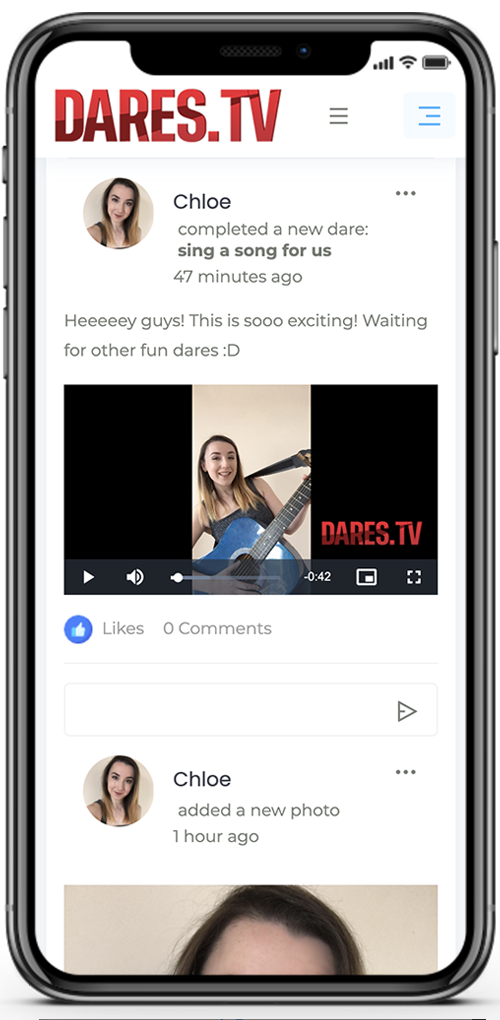 Don't Forget To Have Fun!
Only post content that you feel 100% comfortable with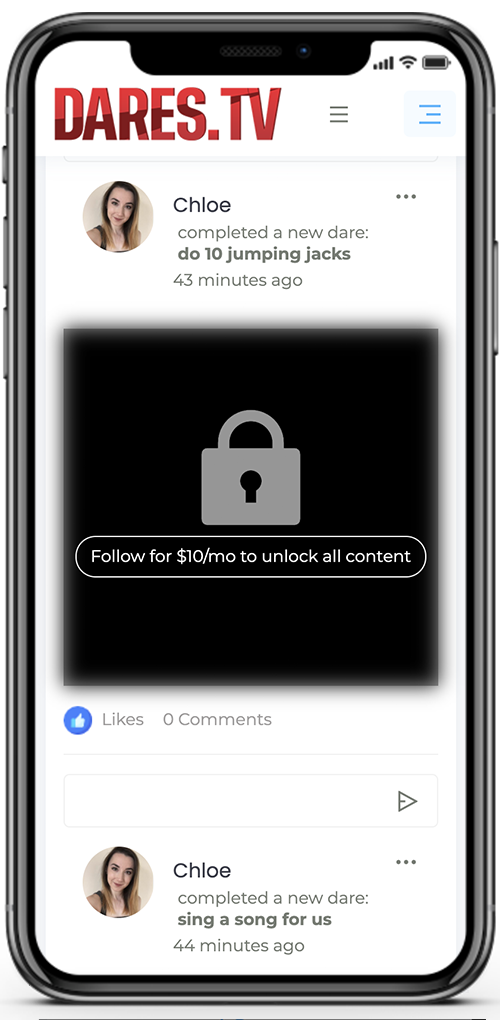 Multiple Monetization Methods
Paid Subscriptions, Paid Messages, Paid Dares, Video Store, and Many More!